Aluminium Bifolding Doors
Aluminium Bifold Doors
Korniche Aluminium Bifold Doors
Aluminium bifold doors are a popular choice for homeowners looking to create a seamless transition between the inside and outside of their homes. These doors are made from aluminium, a lightweight and durable metal that is known for its strength and corrosion resistance. Offering an alternative solution to upvc french opening doors or patio sliding doors.
One of the major benefits of aluminium bifold doors is their versatility. These doors can be customised to fit almost any opening and are available in a range of panel openings and colours including anthracite grey, black and white to match the aesthetic of your living area, kitchen and extension. Our multi-award winning Korniche aluminium bifold doors can be installed in both residential and commercial properties and are suitable for use in a variety of applications including patios, balconies, conservatories and garden rooms.
Another advantage of sliding aluminium bifold doors is their energy efficiency. Aluminium is a poor conductor of heat, which means that it helps to keep the heat inside your home during the winter months and out during the summer. This can help to reduce your energy bills and make your home more comfortable all year-round.
Our diy aluminium bifold doors are also very secure. They are resistant to warping and rotting, which means that they are less likely to be damaged by weather or pests. In addition, aluminium bifold doors come with multiple locking points and reinforced hinges, making them more difficult to break into than other types of external doors.
Aluminium bifold doors cost from just £1795 inc. VAT offering fantastic value and quality backed up with a 5 star service and a 10 year profile guarantee
Made to Measure Aluminium Bifold Door Styles
All our made to measure bifold doors are manufactured to your custom requirements and sizes. The range below are an example of the popular bifolding door styles we can supply.
2 Panel Bifold Doors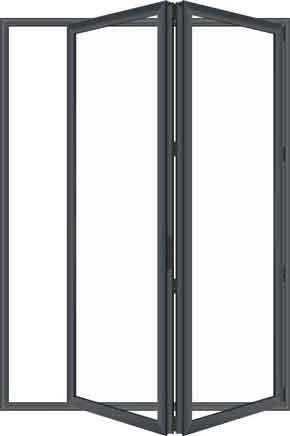 3 Panel Bifold Doors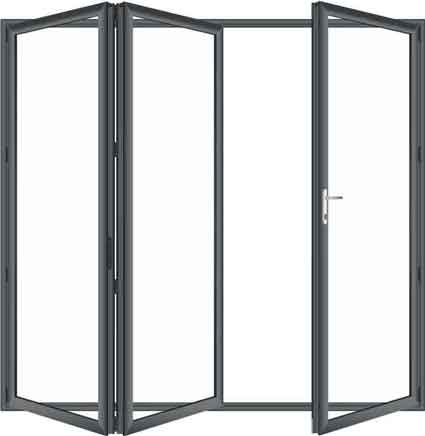 4 Panel Bifold Doors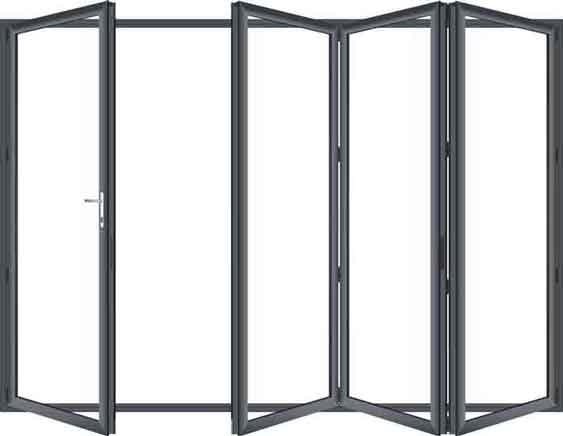 5 Panel Bifold Doors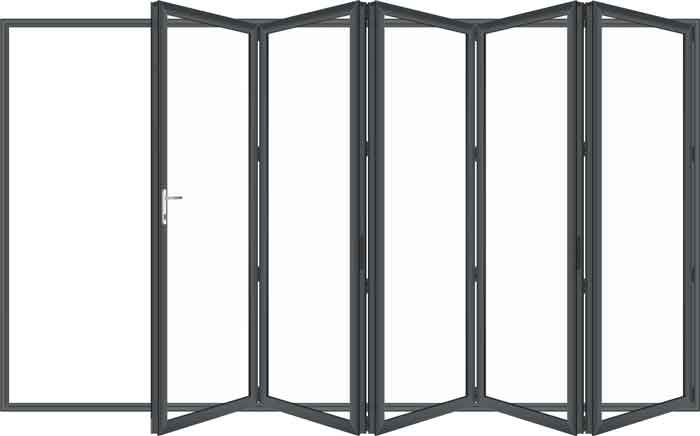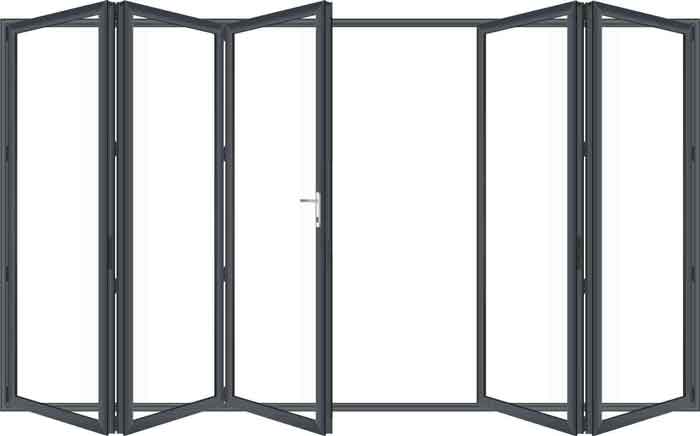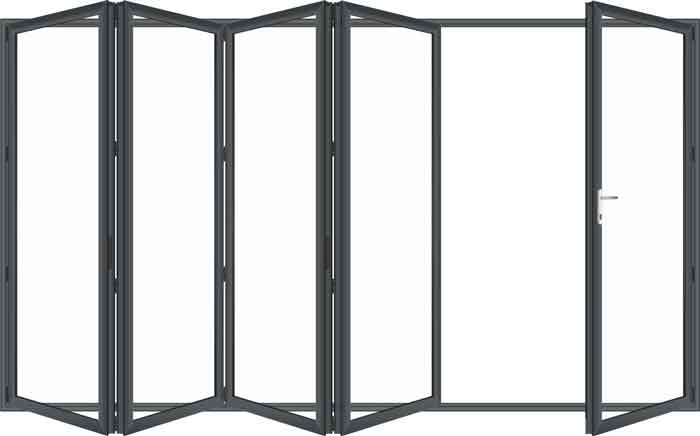 One of the unique features of external aluminium bifold doors is their folding design. These doors have multiple panels that slide and fold together, allowing you to open them fully to create a large opening. This can provide excellent ventilation and allow you to control the amount of light and air that enters your home.
When shopping for aluminium bifold doors supply only and for diy installation, it's important to consider the size and orientation of the doors as well as the type of opening mechanism you prefer. You should also consider the climate in which you live and the energy efficiency ratings of the doors you are considering.
Aluminium bifold doors are a great choice for homeowners looking to create a seamless transition between the inside and outside of their homes. With their versatility, energy efficiency and low maintenance, aluminium glazed bifold doors can be a wise investment, adding value to your properry.
Request a Call Back
Submit your details and a friendly member of our team will call you back.
+Click Here
Contact Us
Get in touch on 01530 515161, Monday-Friday 9.00-17.30 or email sales@houseofwindows.co.uk
Request a Quotation
Submit your requirements and we'll gladly provide a competitive quotation.
+Click Here
Bifold Door Colours
Our hugely popular coloured aluminium door profile comes with a 10 year guarantee against warping and fading. Offering a low maintenance, attractive option that will last for years and look as fresh as the day they were supplied.
Available in a choice of modern and contemporary colour finishes from smooth white, anthracite grey and black to the traditional woodgrain rosewood and golden oak, chartwell green and irish oak.


Bifold Door Handles
Manufactured from a high performance zinc alloy, the ergonomic lever is contoured to the shape of your hand, with contemporary styling ensuring a crisp lever return. Available in 5 suited finishes - polished chrome, matte grey, matte black, white and brushed stainless. Corrosion resistance - tested to BSEN 1670 grade 4 for the plated finishes and grade 5 for the powder coated white and black.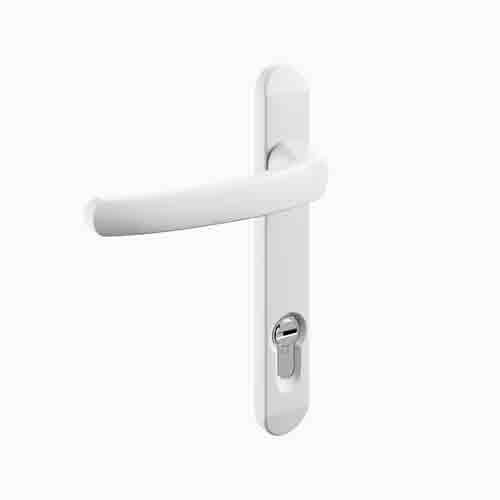 Bifold Door Security
With PAS24 as standard on laminated glass options and the Yale 3 star locking barrel, The Korniche aluminium bifold doors are second to none when it comes to strength and durability.
Multipoint locks with combination of hooks, sliding roller and deadbolts. The Korniche Shoot-Bolt door handle features a unique anti-back drive that ensures the door cannot be forced open if the shoot bolt is left unlocked. The handle is disengaged with only a 110-degree turn of the handle with a high gear ratio gearbox.
The Shoot bolt handle also makes it impossible to leave the key in and avoid crushing and damaging the frame with the key. Slave door sashes are fitted with a hidden 'flip-flop' locking lever providing top and bottom shoot bolt engagement.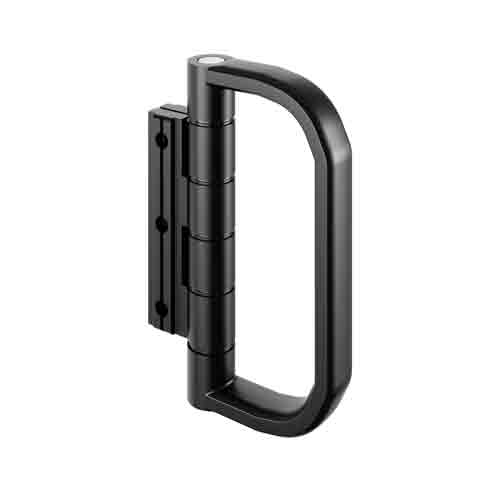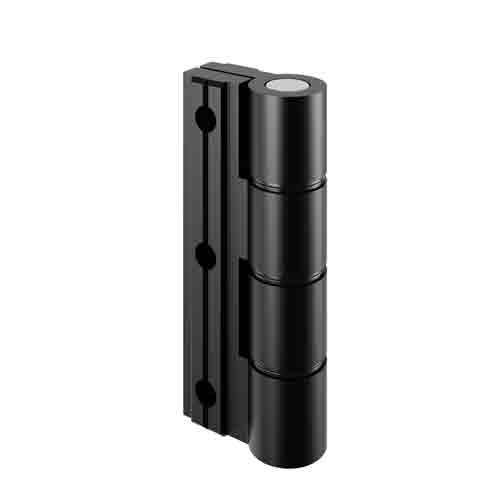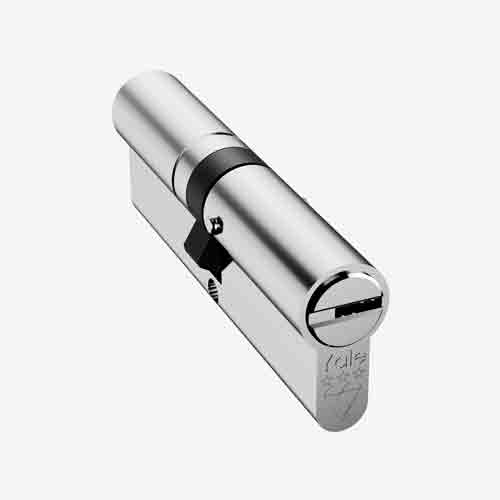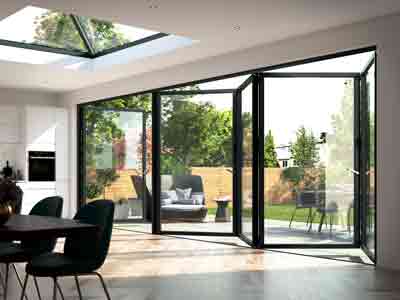 Call us now on 01530 515161 for aluminium bifold doors supply only prices and details of our full range of colours and styles.