External Front & Rear Doors
External Doors
Offering a superb range of made to meassure diy supply only external doors including composite doors, upvc back doors, timber solid core doors, internal fd30 fire doors, upvc french doors, patio sliding doors and aluminium bifold doors. Our exterior doors are fully accredited to meet the appropriate standards including PAS24 and being fully compliant with the latest relevant sections of the Building Regulations.
Composite Front Doors
Composite front doors are a top-of-the-line choice for homeowners looking for a durable, secure, and stylish entrance to their homes. These doors offer a unique blend of materials that offer unparalleled performance and aesthetic appeal.
Our diy composite doors and timber solid core doors offer the appearance of a traditional front door combined with the thermal performance and security levels of modern technology. Their attractive design allows you to welcome guests in style. Offering up to six times the insulation of a timber door, a composite door combines the look of timber with superb thermal performance making it the ultimate modern solution.
Investing in a composite door is a smart choice for homeowners who want to improve the look, security and energy efficiency of their homes. If you're looking for a top-quality door that will stand the test of time, consider a composite door. For more information and pricing on grp and timber composite doors call us now on 01530 515161.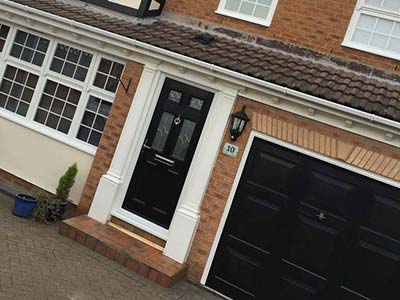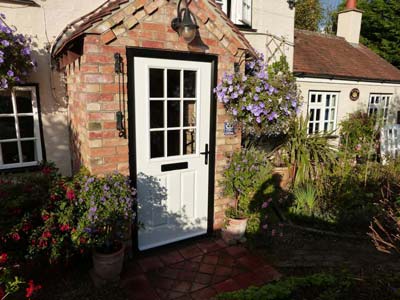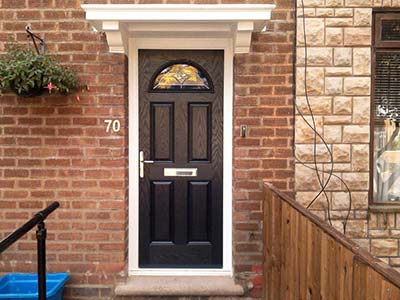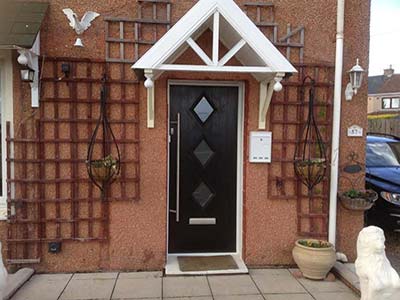 UPVC Back Doors
Our external upvc back doors not only provide a great aesthetic and are lead-free, but have also been designed to offer the same energy efficient profile as your upvc windows, together with excellent levels of security and great weather seals. Every upvc rear door is completely bespoke and made to measure, available in a wide variety of colours, styles and hardware options. In addition, our upvc back doors exceed British Standards.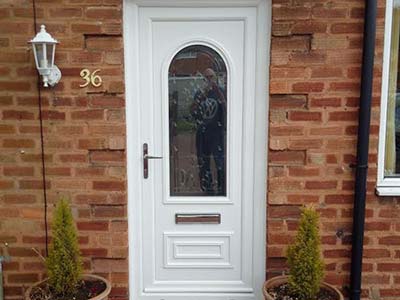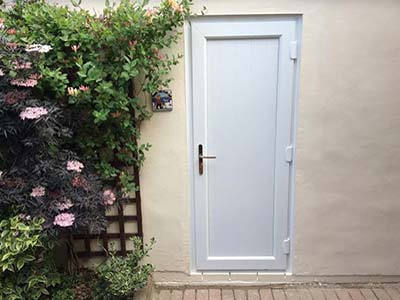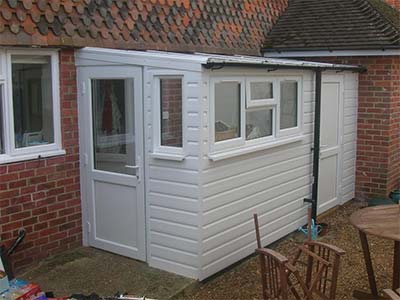 UPVC French Doors
Offering a more traditional aesthetic, our stunning range of upvc french doors supply only come with the same high specification and colour choices as our upvc window range – just as you'd expect.
Available in either an open inwards or outwards style to suit your living space, the french door provides your home with a beautiful and secure entrance – along with a range of patented low and ultra-low threshold options.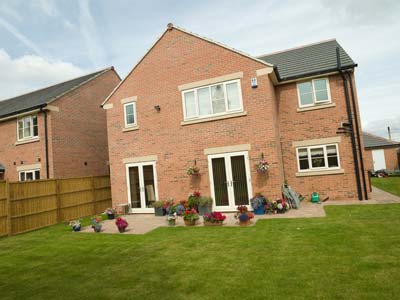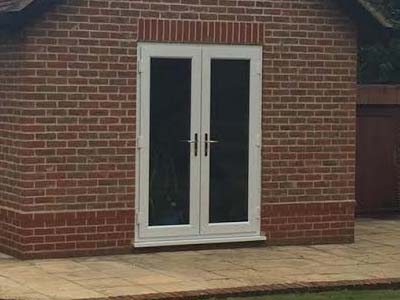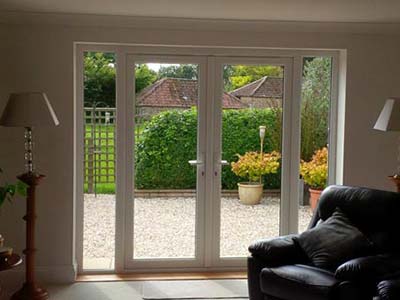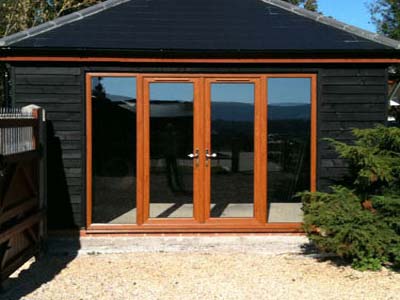 UPVC Patio Sliding Doors
From the moment you touch the patio door, you'll be struck by the ergonomic design, the effortless opening mechanism, the smooth motion and the noiseless glide.
Fitted with Liniar's revolutionary multi-wheeled 'air glide' system, our upvc sliding patio door is perfectly balanced as it moves along its track. The built-in brushes gently sweep away any minor debris each time the door is closed, aiding its silent action and helping it to maintain efficient operation. With fully sculptured features providing a beautiful finish, our diy upvc patio doors ultra-slim sightlines ensure you enjoy the maximum amount of natural light in your home. And with a range of frame colour and handle options, you can personalise your Liniar patio doors to match the rest of your home, making it seem like they were designed just for you!
Liniar's patented ModLok™ modular locking mechanism is built in to the frame, delivering unparalleled strength combined with the highest levels of security.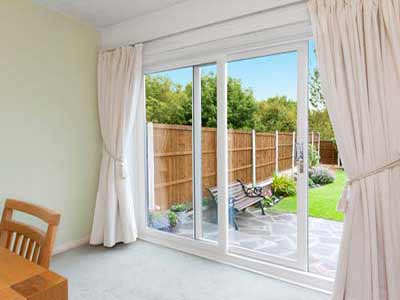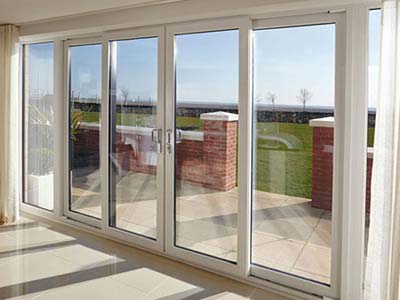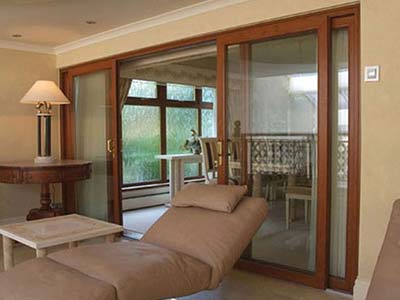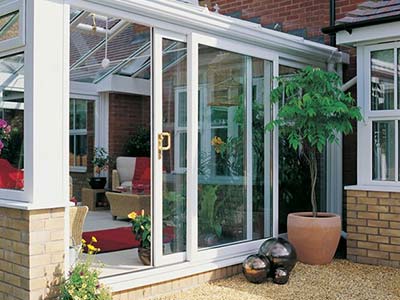 Aluminium Bifold Doors
Our aluminium bifold doors are designed to give maximum carry capacity, whilst offering slim sightlines, oversized doors and minimum profiles.
The system is easily fabricated, the doors can open in or out using the same profiles, the sash and outer frame are both the same depth and it gives excellent thermal values. It is a truly inline system with bespoke hardware resulting in a high performance and very desirable attractive bifold door.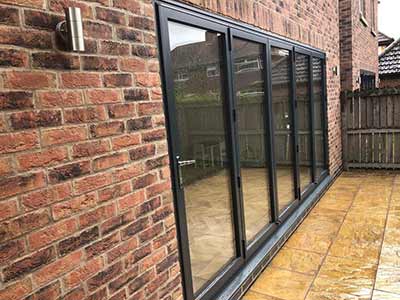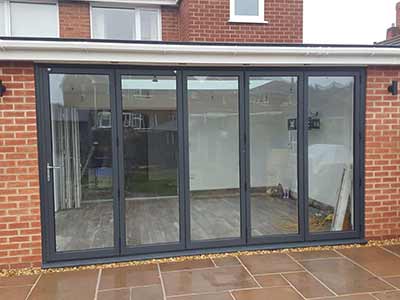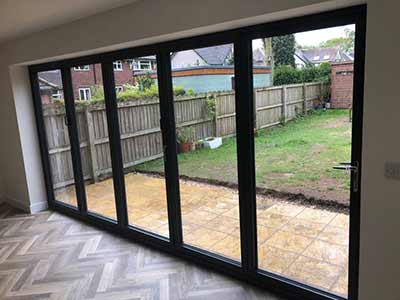 Call us now on 01530 515161 for external door prices and details of our full range of colours and door styles.
Request a Call Back
Submit your details and a friendly member of our team will call you back.
+Click Here
Contact Us
Get in touch on 01530 515161, Monday-Friday 9.00-17.30 or email sales@houseofwindows.co.uk
Request a Quotation
Submit your requirements and we'll gladly provide a competitive quotation.
+Click Here