Back Doors
UPVC Back Doors Supply Only
House of Windows are proud to offer an impressive online range of made to measure external diy upvc back doors supply only. Not meaning to boast but we believe no other online upvc door supplier can offer the same quality and choice of upvc rear doors, whilst exceeding all regulated home security recommendations and standards. Competitive prices from as little as £428 inc. VAT and manufactured to the same standards of excellence House of Windows customers have come to expect from our double glazed upvc windows.
All our diy external rear doors and frames are made to measure. Each upvc back door is fabricated and tailored to your requirements meaning the possible combinations of style, decorative glazing options, hardware and colour finish are endless.
DECEMBER SALE - 10% OFF ALL ORDERS & FREE DELIVERY OVER £1000
UPVC Back Door Range & Styles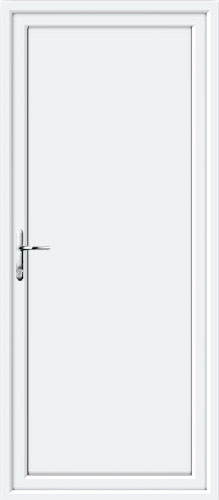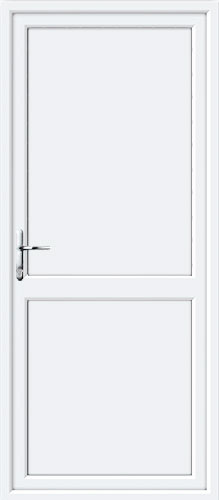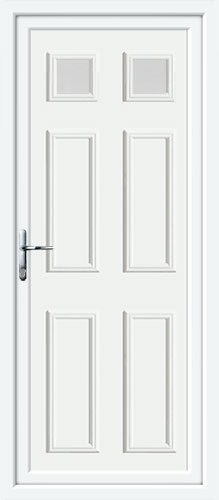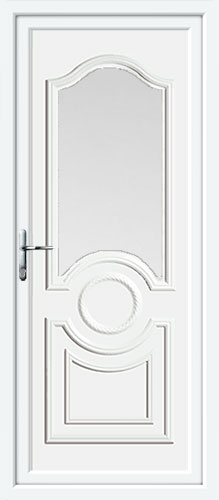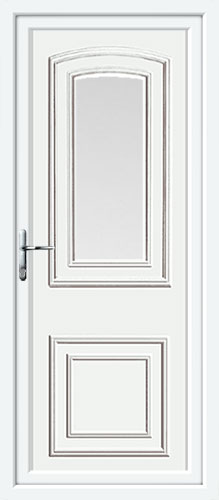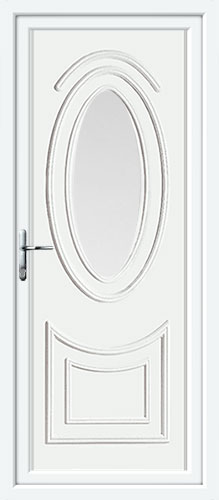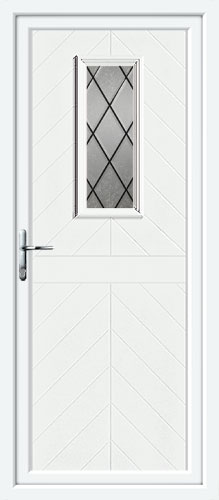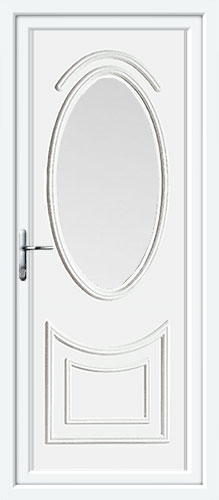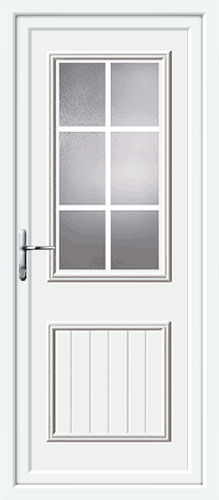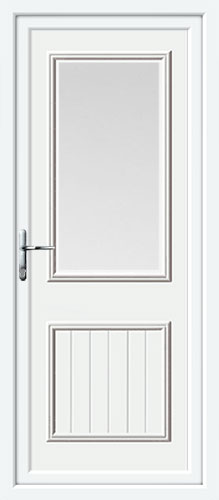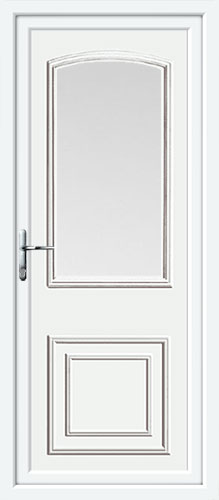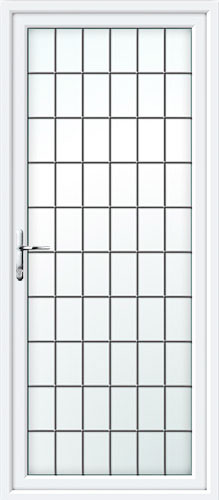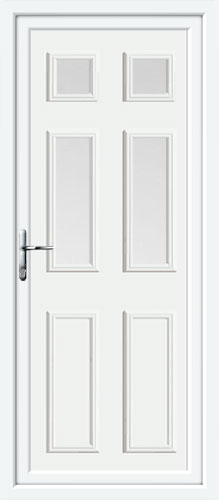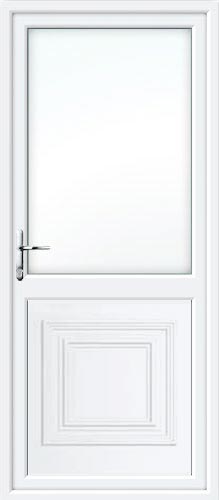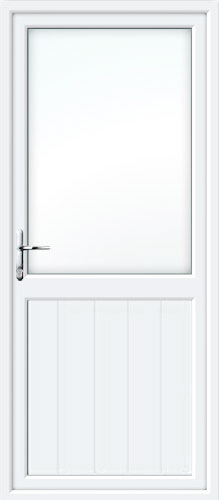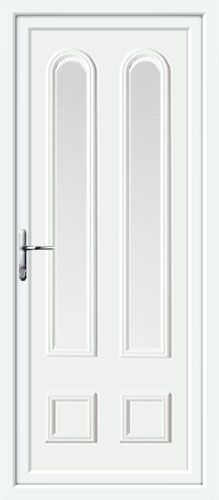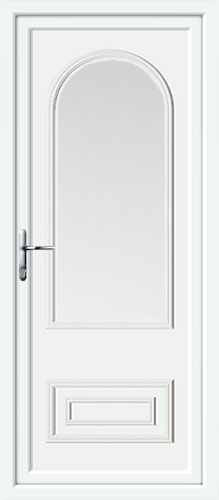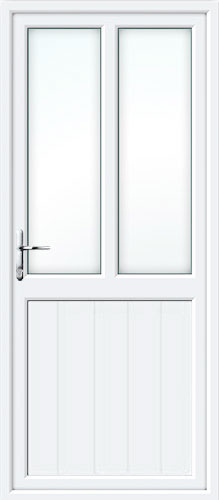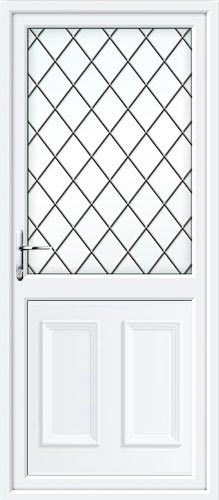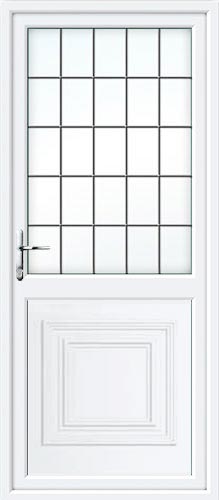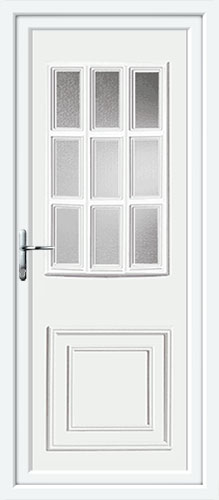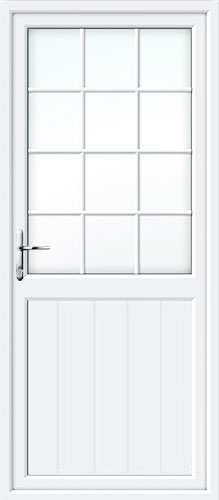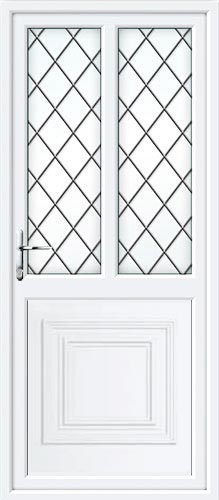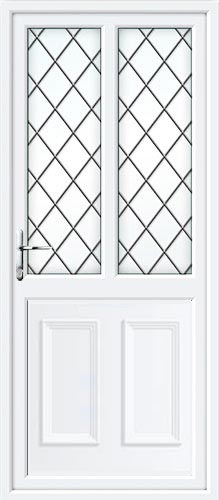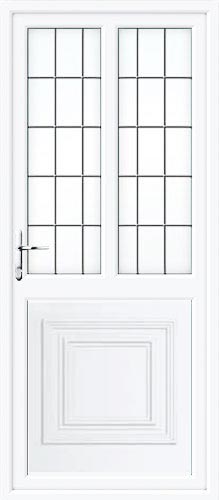 Looking for a durable, energy-efficient and low-maintenance upvc back door for your home?
Look no further than our upvc back doors! Our upvc back doors are the perfect choice for DIY installation, as they are easy to install and come with all the necessary hardware and fitting instructions.
Our upvc back doors are made from high-quality materials that are designed to withstand the toughest weather conditions, ensuring that your home stays warm and secure all year round. They are also energy-efficient, which means that you can save money on your energy bills.
In addition to their durability and energy efficiency, our upvc back doors are also low-maintenance, which means that you won't have to spend hours cleaning and maintaining them. They are also available in a range of wood effect colours and styles, so you can choose the perfect back door to match your home's aesthetic.
So if you're looking for a high-quality upvc back door that is easy to install, energy-efficient and low-maintenance, look no further than our upvc back doors supply only. Browse our selection today and see why so many homeowners trust us for their home improvement needs!
CAN'T FIND THE UPVC BACK DOOR STYLE YOU'RE LOOKING FOR? PLEASE CALL 01530 515161 FOR A QUOTE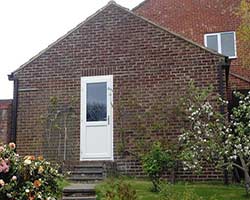 Request a Call Back
Submit your details and a friendly member of our team will call you back.
+Click Here
Contact Us
Get in touch on 01530 515161, Monday-Friday 9.00-17.30 or email sales@houseofwindows.co.uk
Request a Quotation
Submit your requirements and we'll gladly provide a competitive quotation.
+Click Here