Heritage Steel Look Doors
Buy Aluminium Crittall Style Doors
At House of Windows, we understand that your home is your sanctuary, and we believe that every aspect of it should reflect your unique style and personality. That's why we are proud to offer a range of Crittall style Heritage Aluminium doors that can completely transform the look and feel of your home. These doors are not just ordinary doors - they are a statement piece that can instantly elevate the aesthetic appeal of any space.
Heritage aluminium doors are known for their classic, timeless designs that can easily compliment any home style, whether you're looking for traditional steel doors or a more contemporary look. With a range of customisable options including finishes, colours and glass styles, you'll be able to find the ideal door that fits your property and your personal style preferences.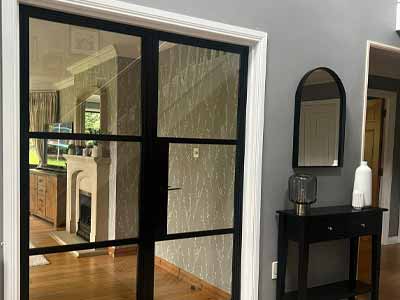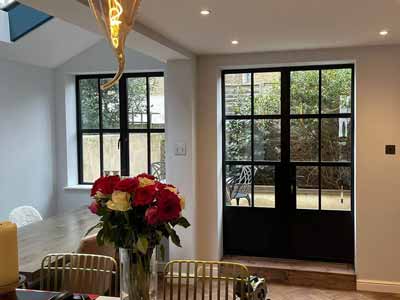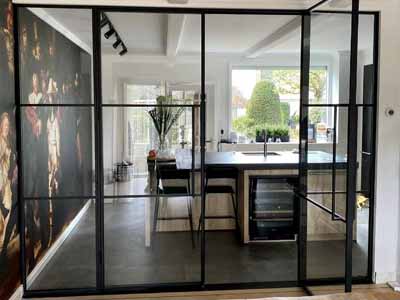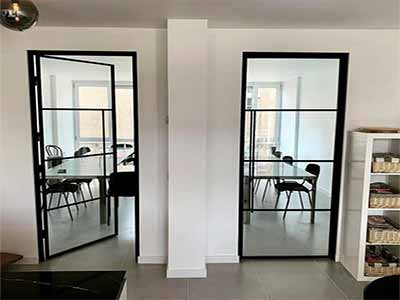 Heritage doors are also designed to be energy efficient, helping you save money on your energy bills while keeping you comfortable year-round. With their superior insulation properties, you can be sure that your property will stay warm in the winter and cool in the summer.
Another advantage of Heritage aluminium doors is that they are low maintenance and easy to clean. Unlike other materials such as wood, aluminium does not require regular painting or staining. All you need to do is wipe down the door with a damp cloth to keep it looking as good as new.
If you're looking for a durable, energy efficient and stylish entrance door, our Smart Alitherm Heritage aluminium doors are an excellent choice. With their timeless designs and range of customisable options, you'll be able to find the perfect crittall style door that fits your home and your personal style preferences.
DECEMBER SALE - 10% OFF ALL ORDERS & FREE DELIVERY OVER £1500
Explore the Different Heritage Style Doors
When it comes to choosing a door for your home, there are many factors to consider. Not only does it need to be functional and secure, but it should also compliment the style and design of your property. Aluminium Heritage doors offer a wide range of styles to choose from, allowing you to find the perfect match for your existing double glazing.
We believe that every detail counts when it comes to transforming your home. That's why we offer a wide range of customisation options for your Crittall style Heritage Aluminium doors. From choosing the frame finish to selecting the type of glass and handle, you have complete control over the design process, ensuring that your doors perfectly reflect your individual style and preferences.
Traditional Steel-Look Heritage Style Doors
If you're looking for a more traditional steel door style, Heritage aluminium french doors offer a variety of classic options. The more traditional doors are made with modern aluminium profiles, intricate designs, detailed moldings and paneling, which work together to create a timeless look. These doors are ideal for properties with a classic or vintage style, adding a touch of elegance and sophistication and can be used as Aluspace internal doors and Heritage external doors.
Contemporary and Modern Crittall Style Aluminium
For those who prefer a more modern design, external Crittall style aluminium doors also offers a range of contemporary choices, with sleek, clean lines and bold finishes like black or grey. These doors can easily match any home style with options ranging from simple and understated to bold and attention grabbing.
The minimalist style door is a popular choice for modern houses, with its clean lines and simple design. This style is a great option for properties with a minimalist or Scandinavian style, adding a touch of sophistication and elegance to the exterior.
Another popular option is the industrial style doors, which features bold lines. This style is well suited for homes with an industrial or modern style, adding a touch of edginess and personality.
Customising Your Heritage Aluminium Door
No matter what style of Heritage aluminium door you choose, it can be further customised and manufactured to your exact preferences. From the colour and finish to the shape and size, there are many ways to personalise your door to perfectly match your home.
Crittall style heritage aluminium doors offer a perfect blend of aesthetics and design options. With their classic and timeless design, versatile configurations, ability to maximise natural light, customisable finishes and colors, as well as energy efficiency and sustainability benefits, these doors can truly elevate the look and feel of your home. Whether you are renovating an existing space or building a new home, Crittall style doors are an excellent choice for homeowners looking to create a stylish, functional, and visually appealing living environment.
Request a Call Back
Submit your details and a friendly member of our team will call you back.
+Click Here
Contact Us
Get in touch on 01530 515161, Monday-Friday 9.00-17.30 or email sales@houseofwindows.co.uk
Request a Quotation
Submit your requirements and we'll gladly provide a competitive quotation.
+Click Here
Call us now on 01530 515161 for Smart Heritage Alitherm aluminium doors supply only prices and details of our full range of Heritage colours and crittall door styles.