Slimline Aluminium Windows
Aluminium Windows
Sheerline Prestige Aluminium Windows
Our stunning Sheerline Prestige range of made to measure aluminium windows supply only can be tailored to fit almost any opening, allowing you to have windows that are perfectly suited to your space. Whether you require standard sizes or custom dimensions, our bespoke aluminium windows will be manufactured to meet your specific requirements with a choice of hardware and glazing options.
Prestige windows have a U Value as low as 0.9W/(m2K) when specified with triple glazing and 1.3W/(m2K) double glazed, also achieving an A+ WER (Window Energy Rating)
Contact us today on 01530 515161 for a quotation on diy aluminium window prices and details of our full range of aluminium frame colours and window styles.
Aluminium windows have become increasingly popular in modern home design. Their sleek and stylish appearance, coupled with their numerous benefits, make them an excellent choice for homeowners looking to enhance their property.
Aluminium windows are not only functional but also offer great visual appeal. With their slim frames, they allow for larger glass surface areas, maximising natural light and offering unobstructed views.
We understand that beauty is just as important as functionality. That's why we have crafted our aluminium double glazed windows with impeccable attention to detail and a commitment to excellence. These aluminium windows supply only for diy installation offer a unique blend of classic design and cutting-edge technology, allowing you to enjoy the best of both worlds.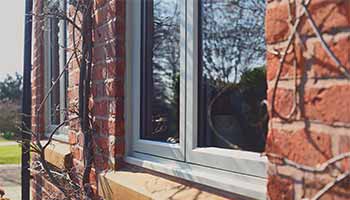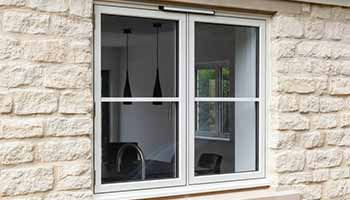 Our Aluminium casement windows are a fantastic choice to enhance your properties appearance. Their durability, energy efficiency and design flexibility make them a valuable addition to any space. By considering factors such as architectural style, size and glass type, you can buy the perfect aluminium frame windows for your home.
Prestige Window Contemporary Colours
Offering a choice of eight powder coated matt colours with our Prestige range of aluminium windows and doors including jet black 9005, anthracite grey 7016, agate grey 7038, as well as high gloss white. A further three metallic effect finishes are also available.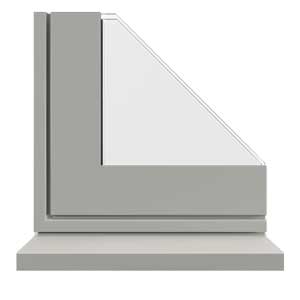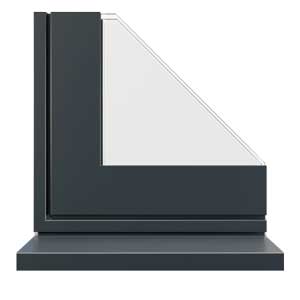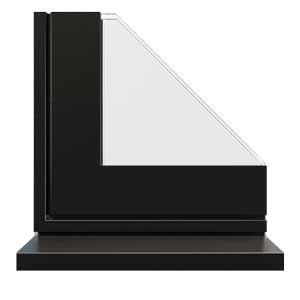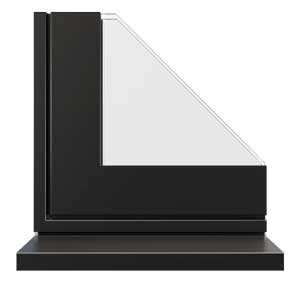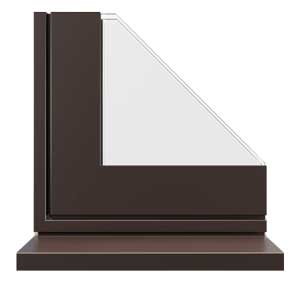 Aluminium Window Profile Styling Options
With a choice of traditional or contemporary styling, Sheerline aluminium windows are available in a choice of two opening sash styles; 'Stepped' – inspired by traditional steel windows and 'Contemporary' - with a more modern minimalist slimline aesthetic.
Both window styles are available in either our standard 72mm thick aluminium outer frame or as a flush casement option which has an 80mm aluminium outer frame depth that brings both the perimeter and the opening sash perfectly in-line with each other.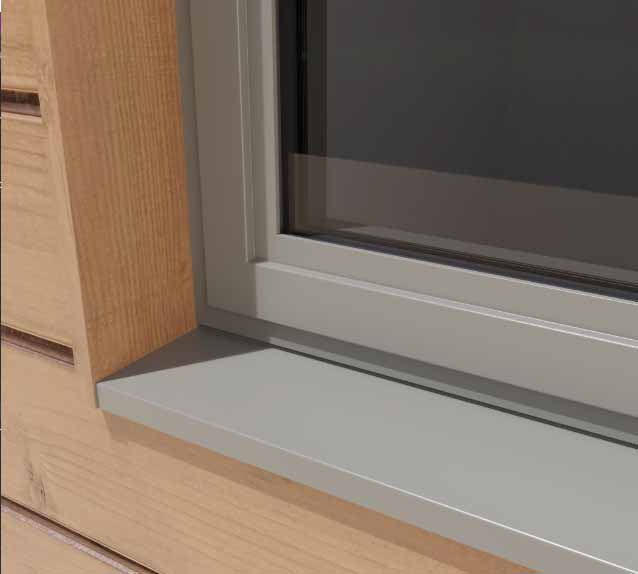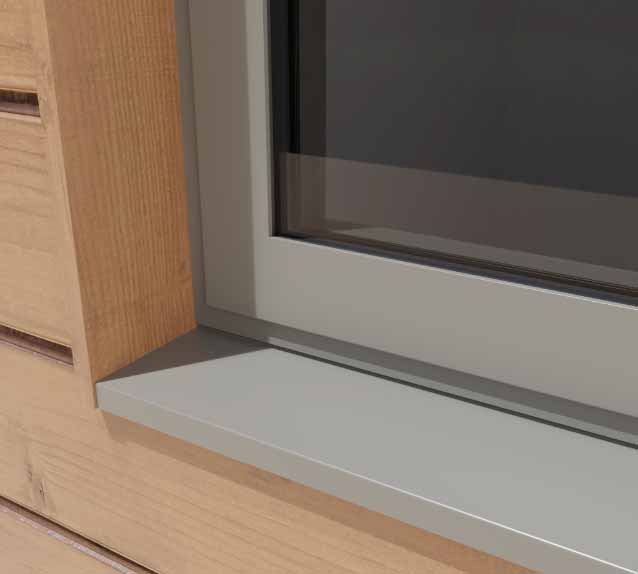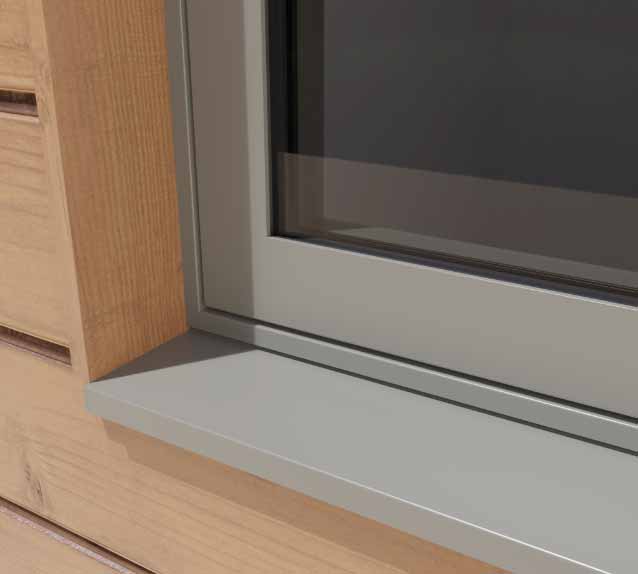 Request a Call Back
Submit your details and a friendly member of our team will call you back.
+Click Here
Contact Us
Get in touch on 01530 515161, Monday-Friday 9.00-17.30 or email sales@houseofwindows.co.uk
Request a Quotation
Submit your requirements and we'll gladly provide a competitive quotation.
+Click Here
Aluminium Windows: Expectional Energy Efficiency
At House of Windows, we understand the importance of energy efficiency in modern homes. Not only does it help reduce carbon emissions and minimise environmental impact, but it also has significant benefits for homeowners in terms of cost savings and comfort. Our range of bespoke aluminium windows online available with 1.3 U value double glazed or 0.9 U value triple glazed is designed to provide exceptional energy efficiency, ensuring that your home stays cool in the summer months and warm during the winter.
One of the key factors contributing to the energy efficiency of our aluminium windows is their excellent thermal insulation properties. Sheerline Prestige aluminium windows utilise innovations to deliver fantastic polyamide thermal break technology, enhancing the U value and earning an A rating on the Window Energy Rating with a U value of 1.3W/m²K. This helps to minimise heat transfer and prevents thermal bridging, ensuring that your home remains comfortable and energy efficient year-round.
All of our double glazed aluminium windows come with high quality double glazing with argon gas filled as standard. This design significantly improves the windows thermal performance by reducing heat loss and preventing cold drafts from entering your home. Double glazing also helps to reduce noise transmission, making your living spaces quieter and more peaceful.
To further enhance the energy efficiency of our windows, we offer the option of low-emissivity (low-E) glass. Low-E glass has a special coating that reflects heat back into the room, effectively trapping warm air inside during the winter months. This not only reduces the need for artificial heating but also helps to prevent the loss of valuable energy. In the summer, low-E glass also helps to minimise solar heat gain, keeping your home cooler and reducing the reliance on air conditioning.
Another important aspect of energy efficient windows is their ability to provide a high level of air tightness. Our aluminium windows are precision engineered to ensure a tight seal when closed, minimising air leakage and preventing drafts. This not only helps to maintain a comfortable indoor temperature but also reduces the workload on your heating and cooling systems, resulting in lower energy bills.
In addition to their exceptional energy efficiency, our alitherm windows are also environmentally friendly. Aluminium is a highly sustainable material that can be recycled indefinitely without losing its properties. Choosing our aluminium windows means making a conscious choice to reduce your carbon footprint and contribute to a greener future.
We are committed to providing our customers with the most energy efficient window solutions. Our range of aluminium casement windows is designed to meet the highest standards of energy efficiency, allowing you to enjoy a comfortable and sustainable home while saving on energy costs. Contact us today to learn more about how our aluminium windows can benefit your home.
Prestige Windows: Durability and Longevity
When it comes to choosing windows for your home, durability and longevity are essential considerations. You want windows that will withstand the test of time, providing you with reliable performance and peace of mind. Aluminium windows excel in this regard, offering a range of features that ensure they are built to last.
Aluminium windows are renowned for their robust construction. Made from high quality materials and engineered to withstand various weather conditions, they offer exceptional durability. The frames are constructed using strong aluminium alloys that are resistant to cracking, warping, and rusting. This means that your windows will maintain their structural integrity for years to come, reducing the need for frequent repairs or replacements.
One of the reasons aluminium windows are popular is their exceptional weather resistance. These windows are designed to keep out the elements, whether it be rain, wind, or extreme temperatures. The frames and seals are carefully engineered to provide excellent insulation and protect against drafts and leaks. This not only enhances the energy efficiency of your home but also helps to preserve the lifespan of your windows.
Sun exposure can cause some windows to fade and lose their original colour over time. However, our aluminium windows are fade-resistant, thanks to their durable powder-coated finishes. This means that your windows will retain their vibrant colour and aesthetic appeal for many years, without the need for repainting or refinishing.
Your home's security is of utmost importance. Smart aluminium windows are designed with security in mind, offering advanced locking mechanisms and hardware options that provide added protection. Their robust construction and durable materials make it difficult for intruders to breach, giving you the peace of mind you deserve.
Our aluminium windows come with comprehensive warranties, giving you further assurance of their durability and longevity. These warranties cover manufacturing defects and ensure that any necessary replacements are taken care of during the specified period.
When it comes to durability and longevity, aluminium windows are an excellent choice for your property. Their robust construction, exceptional weather resistance, low maintenance requirements, fade resistance, enhanced security features, sustainability, and comprehensive warranties all contribute to their long-lasting performance. With aluminium windows, you can enjoy peace of mind, knowing that your windows will continue to provide reliable performance for years to come.
Slimline Aluminium Windows: Enhanced Aesthetics
When it comes to the overall look and feel of your home, every detail matters. Choosing the right windows can greatly enhance the aesthetic appeal of your property. With our range of Heritage aluminium windows suitable for listed buildings and properties in conservation areas. You can achieve a timeless and classic look that will instantly elevate the overall design of your property.
Traditional and Timeless Design
Aluminium windows are specifically designed to replicate the charm of traditional timber windows. They feature slim frames, clean lines and elegant profiles, capturing the essence of classic architectural styles. Whether your home is a Victorian villa, a Georgian townhouse or a modern farmhouse, these windows will seamlessly blend in with the surroundings.
Variety of Styles and Finishes
We understand that each homeowner has unique preferences and architectural needs. That's why our aluminium windows come in a wide range of styles, stepped, flush stepped, contemporary and flush contemporary with side or top hung sashes with our aluminium frames. This allows you to choose the perfect combination that compliments your properties style and adds a touch of sophistication.
One of the greatest advantages of aluminium windows is their slim sightlines. Unlike bulky window frames that can obstruct your view, these windows offer expansive glazing areas, allowing maximum natural light to flood your interiors. The slim frames also create an elegant aesthetic that gives a contemporary feel to a traditional design.
We believe that every homeowner should have the freedom to express their personal style. With our aluminium windows, you can customise various aspects of your windows to suit your preferences. From choosing the hardware and accessories to selecting the colour and finish, you have full control over the final look of your windows. This level of customisation ensures that your windows not only enhance the overall aesthetics but also reflect your unique personality.
Low Maintenance
When it comes to choosing windows for your home, one of the key factors to consider is the maintenance required to keep them looking their best. With our aluminium windows, you'll be pleased to know that they require very little maintenance, making them an excellent choice for homeowners looking for a hassle-free solution.
Here's why our aluminium windows are low maintenance:
Our windows are made from high-quality aluminium, known for its durability and strength. Unlike other materials, aluminium windows are resistant to rust, rot, and decay, meaning they won't warp or deteriorate over time. This eliminates the need for regular repairs or replacements, saving you time and money in the long run.
Our windows feature a powder coated finish, which not only enhances their aesthetic appeal but also provides superior protection against fading, chipping, and peeling. This means you won't have to worry about repainting or refinishing your windows, keeping them looking pristine for years to come.
Cleaning our aluminium windows is a breeze. Thanks to their smooth surfaces and modern design, dirt and grime can be easily wiped away with a damp cloth . Unlike traditional wooden windows that require regular sanding and repainting, aluminium windows only need occasional cleaning to maintain their original luster.
Our windows are designed to withstand even the harshest weather conditions. Whether it's heavy rain, strong winds, or extreme temperatures, our aluminium windows will not warp, crack, or swell. This means you can enjoy peace of mind knowing that your windows are built to last, without the need for constant maintenance or repairs.
With proper care and maintenance, our aluminium windows can last for several decades. Unlike other window materials that may need to be replaced every few years, aluminium windows offer exceptional longevity. This not only reduces the hassle and cost of frequent replacements but also adds value to your home in the long run.
Our aluminium frame windows feature a sleek and slim profile, allowing for maximum glass area and natural light penetration. The minimalistic design not only enhances the aesthetics of your home but also reduces the number of parts and components that may require maintenance over time.
In conclusion, our Sheerline Prestige aluminium windows provide a low maintenance solution for homeowners looking for durable, weather-resistant, and long-lasting windows. With their minimalistic design, easy cleaning and high-quality materials, our windows require minimal upkeep, freeing up your time and allowing you to enjoy the beauty and functionality of your windows without worry.
So, why settle for ordinary windows when you can elevate your living space with the exceptional qualities of slimline aluminium windows?
Call us now on 01530 515161 for an instant quotation on diy aluminium windows supply only and details of our full range of frame colours and window styles.