UPVC Bow & Square Bay Windows
Bow & Bay UPVC Windows
If you are looking to extend the natural light in a room then a bow or square bay upvc window may well achieve the degree of light whilst adding an air of elegant style to your property. Enrich the look of your upvc bow and bay windows with our range of colours including the modern grey and black coloured foils with optional decorative designs including leaded glass, integral Georgian, external astragal bars or mock sash horns.
Internally beaded and manufactured to our highly energy efficient standards, again using the Liniar slim frame profile to maximise on natural light our range of diy bay and bow windows supply only are available in the standard sculptured or optional chamfered profiles to enable you to mix and match throughout our upvc window range.
Bay upvc windows are a great addition to any home. They offer a unique combination of style and functionality, providing both aesthetic appeal and energy efficiency. Our Liniar windows are made from durable, low-maintenance and lead-free materials, making them a great choice for any property.
When it comes to purchasing upvc bay windows, there are a few things to consider. First, you'll want to think about the size and style of the windows that will work best for your home. Bay windows come in a variety of sizes and designs, so you're sure to find something that House of Windows offer to suit your needs.
Energy Efficient Low U Value UPVC Windows
Another important factor to consider is the energy efficiency of the windows. UPVC bay windows are known for their ability to keep heat inside your home during the winter and outside during the summer. This can help lower your energy bills and make your home more comfortable year-round. Our A and A+ WER rated upvc windows achieve a U value of just 1.3 and our A++ triple glazed windows just 0.9 offering incredible thermal performance.
Finally, you'll want to think about the cost of the windows. Price can vary depending on the size, style, window profile colour and energy efficiency of the windows.
Overall, purchasing upvc bay windows is a smart decision for any homeowner. They offer a unique combination of style, functionality, increase natural daylight and energy efficiency, making them a great choice for your property.
UPVC Bay Window Styles
Available in a range of styles, from a small 2 sided bay to an 8 section bow window. We can offer fixed angle posts of 90, 135 or 150 degree or round posts to suit any angle along with external welded cills.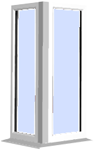 2 Sided Bay Window
From £335 inc. VAT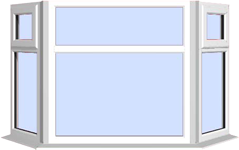 3 Sided Bay Window
From £595 inc. VAT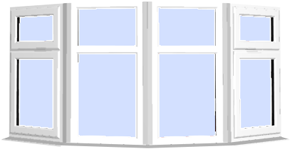 4 Sided Bay Window
From £725 inc. VAT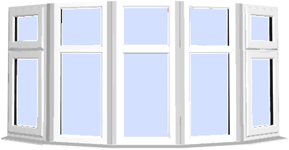 5 Sided Bay Window
From £895 inc. VAT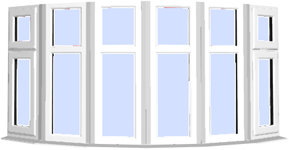 6 Sided Bay Window
From £1095 inc. VAT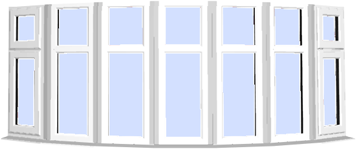 7 Sided Bay Window
From £1395 inc. VAT

8 Sided Bay Window
From £1695 inc. VAT
Call us now on 01530 515161 for a upvc bay window cost and details of our full range of frame colours and bay window types.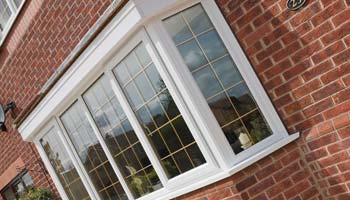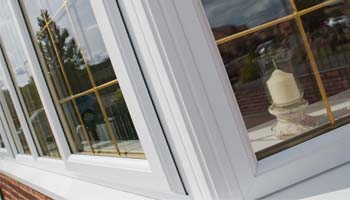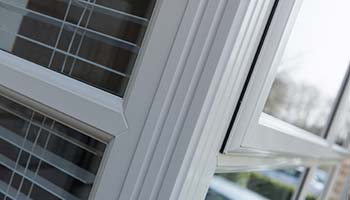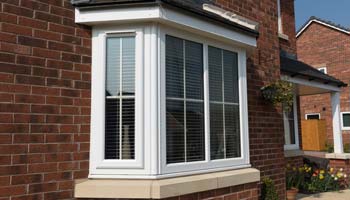 Request a Call Back
Submit your details and a friendly member of our team will call you back.
+Click Here
Contact Us
Get in touch on 01530 515161, Monday-Friday 9.00-17.30 or email sales@houseofwindows.co.uk
Request a Quotation
Submit your requirements and we'll gladly provide a competitive quotation.
+Click Here