Aluminium Roof Lanterns
Buy Korniche Aluminium Roof Lanterns
Introducing our premium aluminium roof lanterns, the perfect addition to any home. Our modern roof lanterns are designed to let in more natural light and create a stunning focal point in your living space.
Korniche aluminium roof lanterns supply only prices start from just £855 inc. VAT offering fantastic value and quality backed up with a 5 star service and a 10 year profile guarantee
Made using modern manufacturing techniques, the high quality aluminium offers durability, low maintenance and is thermal efficient with high performance double glazing. The aluminium construction not only provides strength and durability but also helps to keep your home cool in the summer and warm in the winter, by providing excellent thermal efficiency.
Roof Lanterns: Transom Your Living Space
Our Korniche roof lanterns online are available in a variety of sizes, large or small to fit any space and can be bespoke to match the aesthetic of your home. The sleek, contemporary design of our Korniche lantern will compliment any home, whether you have a traditional or modern aesthetic.
Our aluminium roof lanterns are easy to install and our team of experts offer exceptional customer service and are dedicated to ensuring that your experience with us is as pleasant as possible.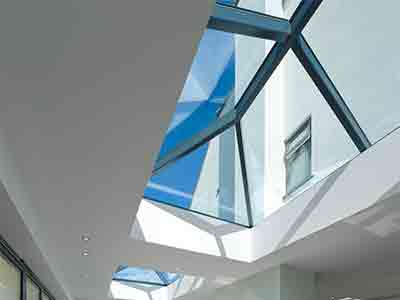 Don't miss out on the opportunity to transform your living area, kitchen or extension with our new aluminium roof lanterns for diy installation. Order now and experience the beauty and benefits of natural daylight in your home. Our team of experts is standing by to assist you with the customisation and order process, making the transition to a brighter, more beautiful home easy and stress-free.
Korniche Roof Lantern Styles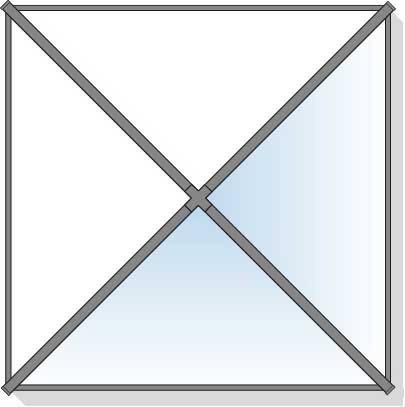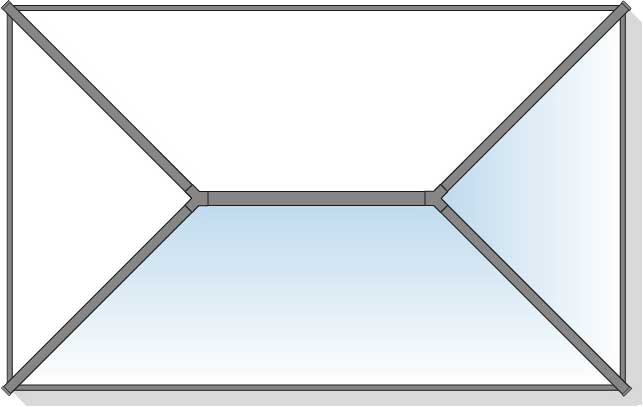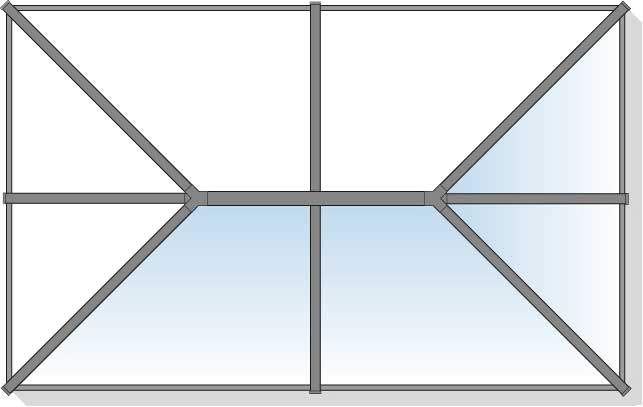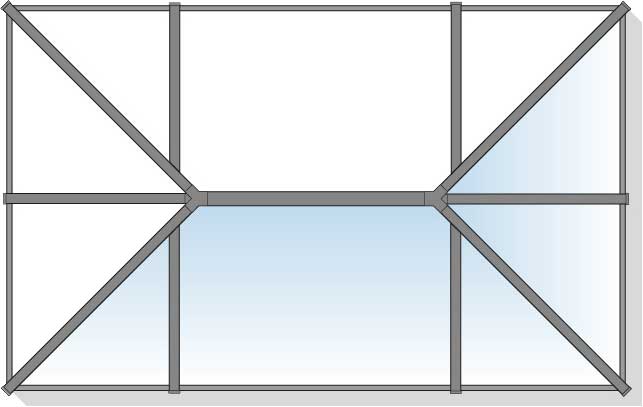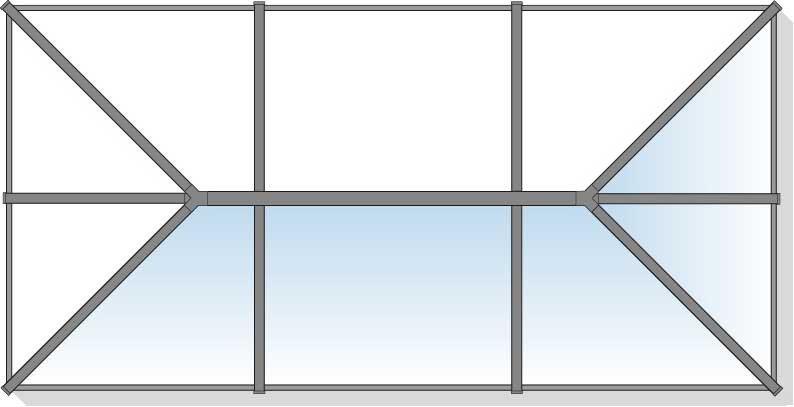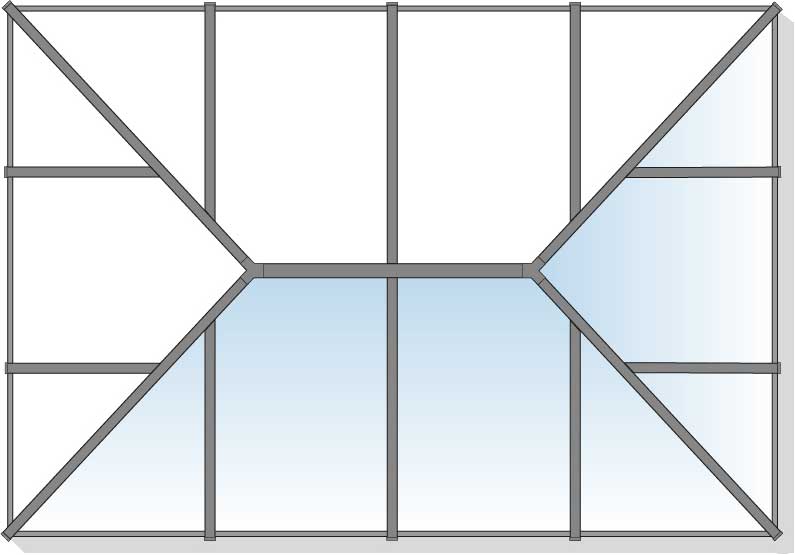 The Benefits of Aluminium Roof Lanterns
While you can choose from other materials such as upvc or timber for skylight roof lanterns, aluminium provides numerous benefits. Firstly, it provides a sleek and modern look that is difficult to replicate with other materials. The powder coated slimline frames allow for maximum light penetration, while still maintaining structural integrity.
Long Lasting
Secondly, aluminium has a long lifespan which means that it is also durable and long-lasting. Unlike timber, it is not susceptible to rot or insect damage and it is not prone to warping or discolouration over time.
Low Maintenance
Aluminium roof lanterns are also low maintenance, requiring only occasional cleaning to keep them looking their best. They are also energy efficient, helping to reduce your heating bills and carbon footprint.
Beautiful Aesthetic Appeal
Aluminium roof lanterns are a stylish and practical addition to any property. They provide natural light, enhance the aesthetic appeal of your home, and are durable and long-lasting. So, whether you are renovating an old property or building a new one, consider adding an aluminium roof lantern to bring a touch of elegance and sophistication to your home.
A good quality aluminium roof lantern is an investment in your home. It will last for years and will never go out of style.
Don't settle for a dark, dingy room. Brighten up your property with one of our lantern roof lights. Order today and experience the difference natural daylight can make in your home.
Durability
Finally, aluminium is one of the longest-lasting materials. When it is installed correctly, it can last for decades with minimal repair or maintenance. This means that you can enjoy the benefits of your new Korniche aluminium roof lantern for many years to come, without having to worry about replacing it anytime soon.
Request a Call Back
Submit your details and a friendly member of our team will call you back.
+Click Here
Contact Us
Get in touch on 01530 515161, Monday-Friday 9.00-17.30 or email sales@houseofwindows.co.uk
Request a Quotation
Submit your requirements and we'll gladly provide a competitive quotation.
+Click Here
Call us now on 01530 515161 for aluminium roof lanterns supply only prices and details of our full range of colours and styles.