AluSpace Internal Doors & Screens
Internal AluSpace Aluminium Doors and Partitioning
These aluminium internal doors effortlessly create a modern and sleek ambiance, enhancing the overall look of any interior space.
Imagine walking into a room with our Smart AluSpace internal aluminium doors and screening system. The sleek frames and slim profiles instantly catch your eye, creating a sense of modernity and sophistication. The clean lines of these internal doors and screens create a seamless look that enhances the overall aesthetic of the room. Whether it's a living room, bedroom or office space, internal aluminium doors have the ability to transform the ambiance, making it more inviting and visually appealing.
With a choice of hinged single and french style double doors to accompany the stylish fixed glazed screen, this flexible and versatile system provides almost limitless design options.
Beyond their aesthetic appeal, internal aluminium doors are renowned for their durability, making them a cost-effective investment for homeowners. Whether it's the constant foot traffic in a busy household or the daily hustle and bustle of a commercial space, AluSpace aluminium doors can withstand the test of time.
Designed to Divide or Delineate Spaces of any Shape and Size
With a huge range of sizes, glazing, hinge, colour and design options, with just a small number of core components, the Smart AluSpace system can be used to elegantly partition living or working space of any size or shape.
Single, double, pivot and sliding doors, as well as fixed screens
Extensive choice of colours
Wide range of accessories, supplied in matching or complementary colour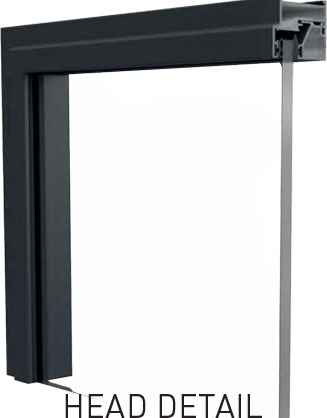 Whether you are renovating your property or building a new home, internal aluminium doors can significantly elevate the overall look and feel of your space while providing lasting value and peace of mind.
If you are considering installing new internal doors, AluSpace is a great option to consider. They offer a stylish, versatile and high quality product that can enhance the look and feel of your space.
Contact us today on 01530 515161 for AluSpace aluminium internal doors supply only prices and details of our full range of colours and styles.
Request a Call Back
Submit your details and a friendly member of our team will call you back.
+Click Here
Contact Us
Get in touch on 01530 515161, Monday-Friday 9.00-17.30 or email sales@houseofwindows.co.uk
Request a Quotation
Submit your requirements and we'll gladly provide a competitive quotation.
+Click Here